Vietnam Showroom will be operated It focus on lighting localization services
Jun 30, 2016by:OSell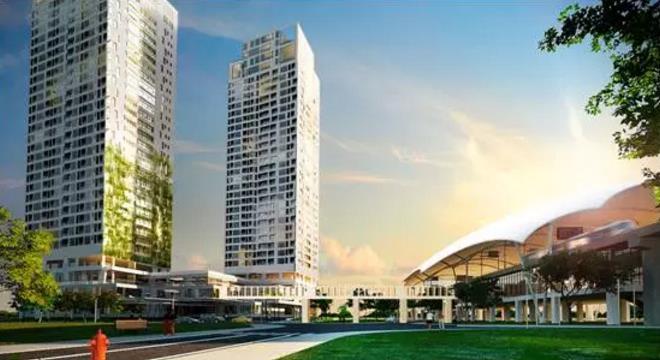 June 30, OConnect Vietnam Showroom will be officially launched in Ho Chi Minh City. Currently the Showroom has acquired a license from the Vietnamese government, which is another important chess planted in the Southeast Asian market.
In recent years, Vietnamese economic growth exceeded expectations compared with other emerging countries. Its economic growth continues to improve gradually break 6% in the last three years, it is at the forefront compared with other major countries in Southeast Asia. Vietnam has proved its great potential, and attracted a lot of international economic cooperation as well.
OConnect started to operated Vietnam Showroom at this time, it is hoped that take the advantages of the local economic and geopolitical to open the situation of cross-border electricity trade and overseas localization service net covered the Southeast Asia.
It is understood that Vietnam Pavilion will focus on LED lighting industry to open the channel of Chinese and Vietnamese market and to promote the two countries to exchange the bilateral high-quality products and capacity. Vietnamese project leader Tian Ji'an said that the exports of Chinese LED lighting products reached $ 210 million in 2015, an increase of approximately 250.7% compared with 2014. The data shows that with the development of Vietnamese economic, the market demand for LED lighting begins to release, the operations of Vietnam Museum is an excellent opportunity for Chinese LED lighting companies to go out, and it is also more in line with the needs of the Vietnamese market and economic policy direction of choice.
Statistics show that the main factors to stimulate Vietnam LED lighting market demand is the rapid development of local urbanization at present. Vietnam urbanization rate will increase from the current 27 to 45.2% in 2020, will add 346 million square meters of living space, hundreds of shopping malls, office buildings, hotels and a lot of entertainment. That will greatly stimulate the demand for LED lighting. Besides, the urbanization brings a series of energy conservation policies, also created a breeding ground for the LED lighting hot in the local market.
"The operations of OConnect Vietnam Showroom will bring Chinese high-quality LED lighting products to Vietnam." Tian Ji'an said, "This is a win-win choice for Vietnam and domestic LED lighting industry."
Chinese LED lighting industry has entered a "new normal", win-win for China is new demand for LED lighting product innovation, production output, industrial restructuring stimulation.
The start of Vietnam Showroom is no doubt to bring up a new blue ocean for the domestic LED lighting companies. With this bridgehead Vietnamese market, export LED lighting enterprises will make a close contact and understand of overseas markets demand. Vietnam Showroom will provide brand, legal, marketing, logistics and even large data set of overseas localization services for the LED lighting enterprises to help them achieve end-to-industry chain of innovation and change.