Fast Wireless Charger, OSCOO Qi Charging Pad for Samsung Galaxy Note 7, Galaxy S7,Galaxy S7 Edge, Galaxy S6 Edge+,Galaxy Note 5
OSCOO wireless charging system mainly uses electromagnetic induction principle, Energy is passed through the coil energy coupling implement .
Selling points:
1,no cable, easy to use;
2,meet with WPC charge QI standard, compatible with a variety of equipment for reliable charging;
3,UFO-style design inspiration, the whole rounded and full light.

Precautions:
1,The charge input current 5V 2A adapter,otherwise it can not work;
2,Before using the wireless charger, please check whether the device supports this feature, such devices do not support is not available; or wireless charging functionality through external receiver. Fast charge current market wireless-enabled mobile phone has Samsung S6, S6 Edge, Note5, S6 Edge +, Nokia 920 and so on.
Specs:
Basic parameters:
DC IN: 5V 2A
Wireless Charger Current : 5 V /1000mA
Weight:70g
Volume:96×96×16.5mm
Color:white&black
Packaging & Shipping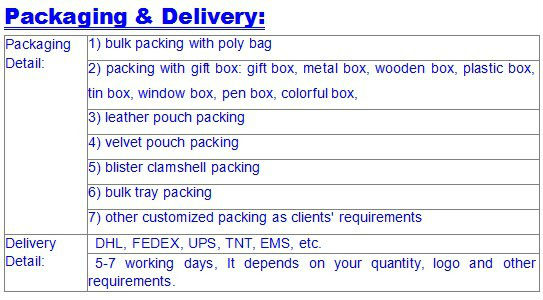 Company Information
About us
*Shenzhen OSCOO Tech Co., Ltd operates State a of the Art Factory with 18 SMT assembly lines. Our Factory is certified by ISO9001:2000 and QC080000. We manufacture our OSCOO own brand and OEM usb flash drive in China Mainland and oversea since year 2006.

*Guaranteed Life Time Warranty for all manufactured Goods.

*Use of Samsung, Micron, Toshiba, Intel and Hynix Chipsets only (for Production of USB and SD/SDHC)

*Strategic Business Partners (Partnership with Samsung, Micron, Toshiba Intel and Hynix assures the high quality of our products, which are compliant with RoHS Directives, and adhering to USB-IF standards)

*With the mentioned daily output volume of 75,000 units and above, we are able to handle 70% of our orders within 3 working days only. Clients such as HP, Panasonic, Citibank, Motorola and Mercedes Benz have already chosen Shenzhen OSCOO Tech Co., Ltd for their promotional gifts.