Heavy Duty Kitchen Scissors 8-in-1 Multi-Purpose Utensils with Magnetic Holder
Multi-Tasking Kitchen Shears * New "Creative" Model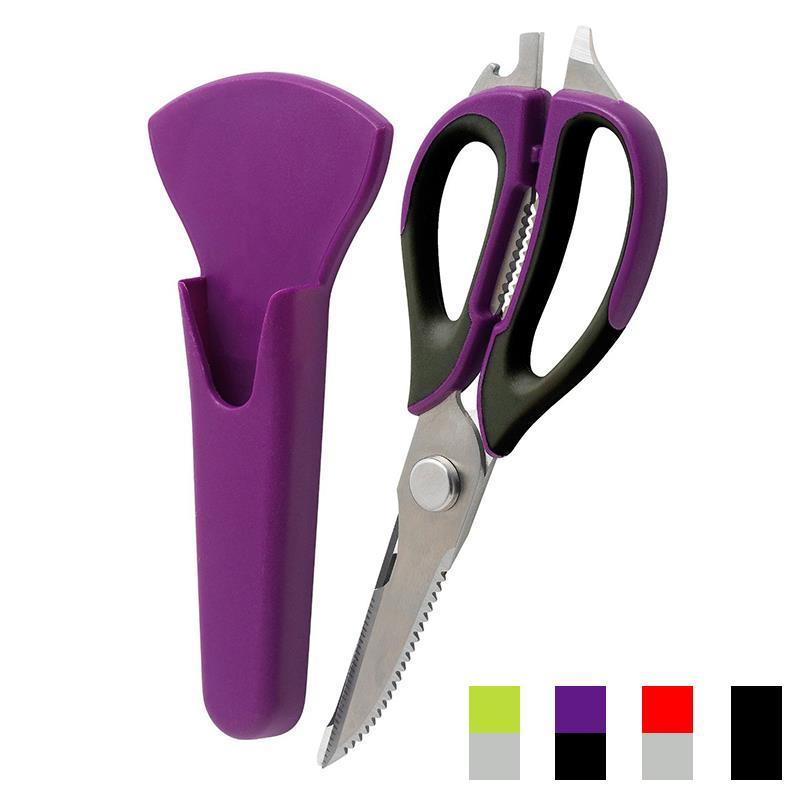 The artful Kitchen Shears is excited to share this new "Creative" kitchen scissor model with you and would like to have you in their family of artful homemakers.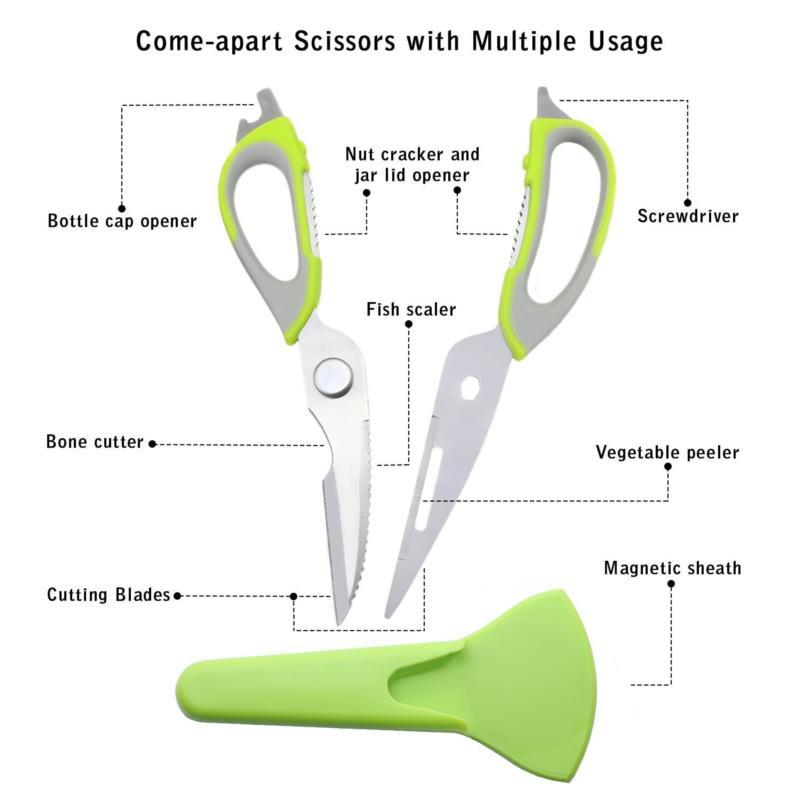 8 Kitchen Utensils in One Convenient Gadget Shears & Scissor. Fruit and Vegetable Peeler. Serrated Knife. Straight Knife. Fish Scaler and Cheese Grater. Bottle Opener. Screwdriver. Shell & Nutcracker.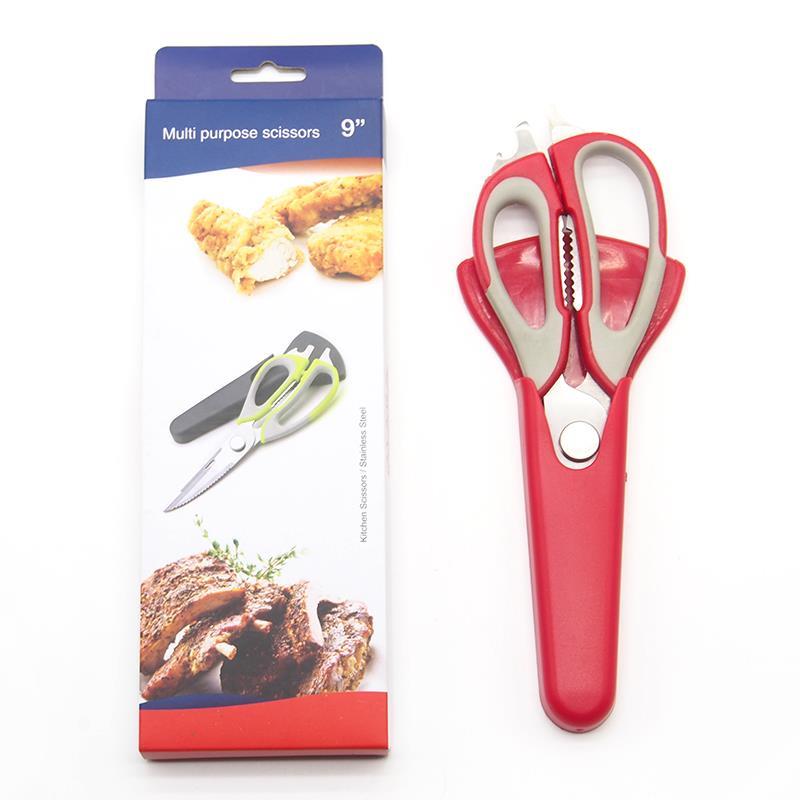 This versatile kitchen utensil is dishwasher safe. Making kitchen chores easier, swiftly cutting through meats - the bone too, scaling fish, grating cheese, chopping seasonings and spices, opening bottles, prying open cans and more, peeling veggies and fruit, cutting lettuce, opening bags... the ideas go on and on.
Magnetic Storage Case Included. Keep shears easy to find, convenient for use and safely out of reach of little hands. Strong magnet attaches to your refrigerator.
100% Lifetime Guarantee.