Ultra Sharp Stainless Steel Dual Julienne & Vegetable Peeler with Cleaning Brush
Our Peelers have been designed with professional chefs in mind. We have the sharpest blade available that will shred anything with ease.. .cucumbers, zucchini, potatoes and more.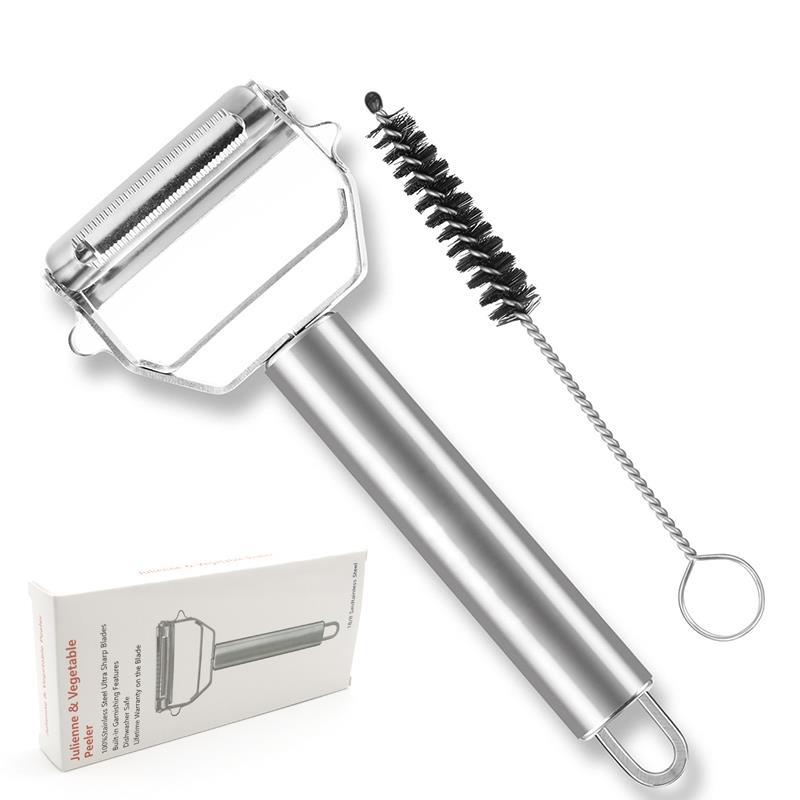 That changes now with your new Julienne Peeler. Glide the Julienne blade down your vegetable and do in seconds what used to take several minutes.
This range of Ultra Sharp Kitchenware peelers have been designed to create the thinnest slices of fruit and veg. This means no more wasting chunks of cucumber, carrots OR potatoes!
They're so sharp, even the tough skin of the dreaded butternut squash has met it's match!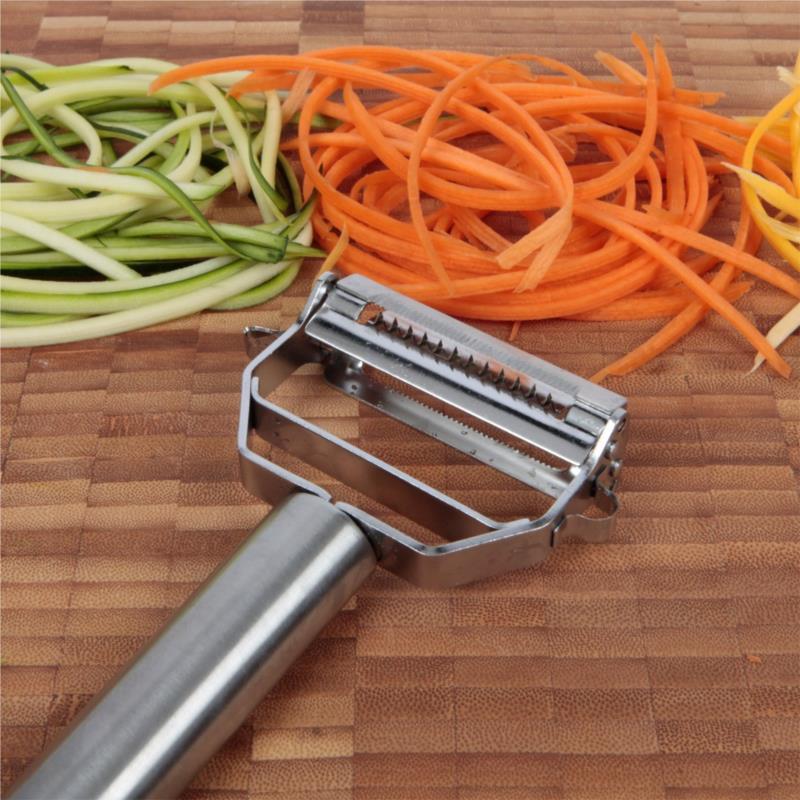 Now, stop wasting time and effort preparing dishes with a knife. Simply glide the julienne blade down any vegetable and you will have perfect matchstick strips ready in seconds. There is nothing better for coleslaw, salads and stir frys. This means no more boring time spent chopping and cutting!! How great is that!?
Do you want to add new and exciting dishes to your diet? Thinking of trying to lose weight? Great, this is exactly what you're looking for!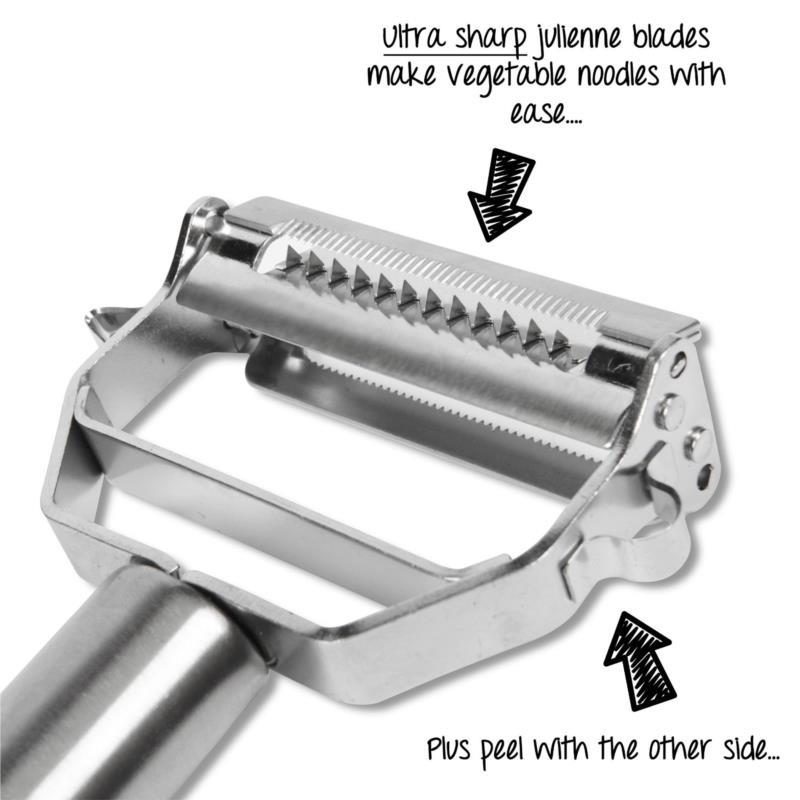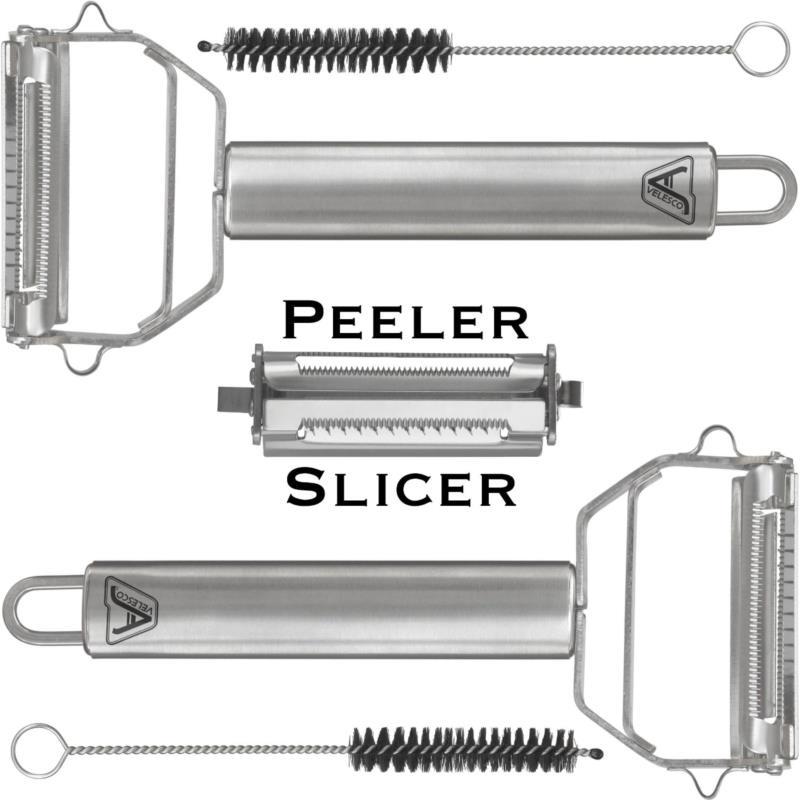 Take "Zoodles" for example:
Use the julienne side of the peeler to cut zucchini, yellow squash and carrots into spaghetti like strands and sautee them with a little garlic and oil. This dish is not only healthy, low-carb, and paleo friendly, but it's also absolutely delicious!
On top of that, julienned vegetables go great with anything you grill, for example chicken or salmon. Drizzle a light sauce and you're in heaven!
As with all Precision Kitchenware products this is covered by our lifetime guarantee against manufacturer defects! Please note, this does not cover wear and tear on the blades which is to be expected over the course of normal use.